Get Paid for Aluminum Metal Recycling at Gulf Coast Scrap Metal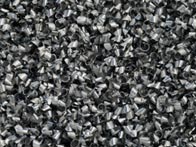 When it comes to aluminum metal recycling, no one does it better than Gulf Coast! Our friendly, staff knows the ins and outs of metal recycling. Give us a call at 713- 868-4111 for all scrap metal inquiries.
Aluminum is everywhere. It is used for packaging, such as soda cans and gum wrappers, but it is also used in transportation and construction. Aluminum metal recycling is an easy way to make some money while simultaneously helping the environment!
We will accept anything from aluminum siding to aluminum wheels. Gulf Coast's Houston metal recycling facility also accepts brass, copper, carbide, iron, nickel, alloys, lead, stainless steel and computer boards.
Excellent Service Guaranteed
Customer service and satisfaction are the top priorities at Gulf Coast Scrap Metal so we give you FREE - alloy testing, wire stripping, container service, onsite evaluations and FREE quotes for your scrap metal.
Our Houston recycling facility at 8770 Hempstead Road has a clean drive-through so that you can quickly drop any aluminum scrap or other metals. We also have a large scale outside to conveniently weigh your scrap.
Experience the Gulf Coast difference for yourself! We offer the best prices in Houston for aluminum scrap metal. Call us at 713-868-4111 or stop by our recycling facility.